King Charles
Shariah Law or Noahide Law, both require Blasphemy of the Holy Ghost; the only Unforgivable Sin.  The Black Horse carries 2 pair of balances Rev 6:5. One leads to the Pale Horse "Death" and Hell follows. One causes your head to be chopped off Rev 9-11 but you will be with Jesus.
Abys "Bottomless Pit"; Fauci "Sickle": Scottish kingdom of Dalriada; Argyll "Coast of the Gaels"; Spread Celtic Christianity throughout northern Britain; B'Rith="Birthright Covenant"=Cain-Esau; Viking raids in Dál Riata; Picts "Witchcraft" formed the Kingdom of Alba alba, feminine of albus 'white; Dál Riata as Scots (Scoti) a mix of Scythians and Egyptians

; álba means 'portion' or 'share', and is usually followed by the name of an eponymous founder; Dál Riata and Pictland merged to form the Kingdom of Alba or Scotland. The location of the Stone of Scone, symbolized by the Crown
"Every man praying or prophesying, having his head covered, dishounoureth his head. but every woman that prayeth or prophesieth, with her head uncovered dishonoureth her head…Doth not even nature itself teach you, that, if a man have long hair, it is a shame unto him? 1 Cor 11:4-5;14
Scotland refuses to release 'Destiny Stone' for coronation; So we are not there yet!
Prince Charles dances the Ardah with Saudi Royals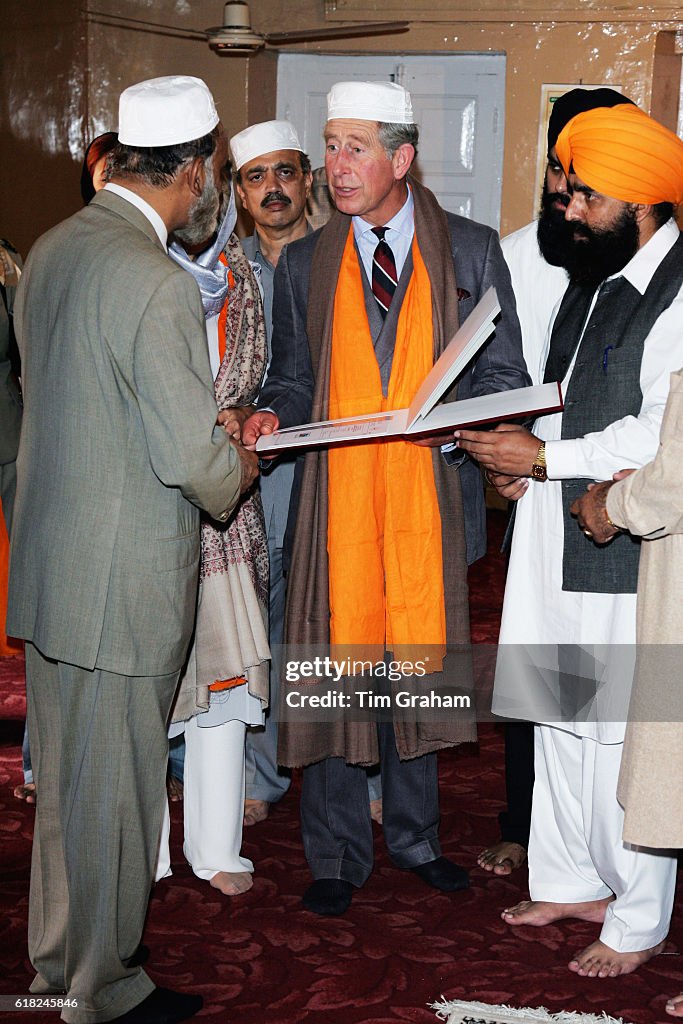 Pakistan – Prince Charles Visits The Sikh Temple Gurdwara
Prince Charles wearing the Royal Velvet Kippah with Rabbis
"The sons of Japheth were Gomer, Javan… The sons of Gomer: Ashkenaz, Riphath, and Togarmah." Genesis 10:2,3
King Charles III's coronation will take place on Saturday 6 May 2023 at Westminster Abbey in London, called the Golden Orb; A globus cruciger; a ceremonial sphere used to represent royal or imperial power, the Supreme "Gold" Power.  King Charles; Charles comes from the Germanic word ceorl, meaning "free man", literally "man, husband". He is also an Edomite (Gains Dominion over the World Dan 7:6; Gen 27:40KJV); an Arab who wears the Keffiya doing the Ardah (Arab Sword Dance) https://www.youtube.com/watch?v=Yo0zKWVBTO8  the  same as Donald Trump https://www.theguardian.com/us-news/video/2017/may/21/trump-joins-ceremonial-sword-dance-in-saudi-arabia-video
King Charles is Muslim convert; The idea of the Prince of Wales lugging around a prayer mat and turning to face Mecca five times a day sounds a tad unlikely; grand mufti of Cyprus: "Did you know that Prince Charles has converted to Islam. Yes, yes. He is a Muslim. I can't say more. But it happened in Turkey. Oh, yes, he converted all right. When you get home check on how often he travels to Turkey. You'll find that your future king is a Muslim." His public advocacy of Islam appears to go back to 1989, when Ayatollah Ruhollah Khomeini issued an edict (fatwa) against Salman Rushdie, a British citizen, for blaspheming the Prophet Muhammad in his novel The Satanic Verses.6 Rather than defend Rushdie's freedom of speech, Charles reacted to the death decree by reflecting on the positive features that Islam has to offer the spiritually empty lives of his countrymen. "Our judgement of Islam has been grossly distorted by taking the extremes to the norm. . . . For example, people in this country frequently argue that the Sharia law of the Islamic world is cruel, barbaric and unjust." Charles considers Christianity inadequate to the task of spiritual restoration and denigrates science for having caused the West to lose its spiritual moorings. Echoing a common Muslim theme. Blasphemy of the Holy Ghost is required under Shariah Law and is the only Unforgivable Sin "Wherefore I say unto you, All manner of sin and blasphemy shall be forgiven unto men: but the blasphemy against the Holy Ghost shall not be forgiven unto men." Matt 12:31

WEF: Global Climate Change and Pandemics
Freemasonry https://theresnothingnew.com/articles/freemasonry/ Ayatollah Khomeini was 33deg Freemason and Muslim; the deity of the Muslims, AIlah,"The God"; Allah is a pre-Islamic Arabian deity known as Hubal, which he called a lunar deity. Al-'Uzzá is identical in origin to Hubal, whom he asserts to be a lunar deity.[13] This teaching is repeated in the Chick tracts "Allah Had No Son"; Al-ʻUzzā (Arabic: العزى al-ʻUzzā [al ʕuzzaː] or Old Arabic [al ʕuzzeː]) was one of the three chief goddesses of Arabian religion in pre-Islamic times and she was worshiped by the pre-Islamic Arabs along with al-Lāt and Manāt; the Sun, Moon and Venus. At the 28th Level the aspirant learns the name of God is Jahbulon: Jah-Baal-On; a person taking the name Jah; JESUS is JEHOVAH Ex 6:3, JAH Ps 68:4 and JESUS Matt 1:18;25 Baal means "owner, lord"; On is "Osiris"
Prince Charles Masonic Lodge #153 https://www.ridingthebeast.com/numbers/nu153.php By using the opposite correspondence (A=26, Z=1), we discover that ANTECHRIST (antichrist) = DIVINATION = COMPUTERS = "SANG + LARME" (blood + tear) = 153.
In the Great Pyramid the length of the Great Gallery to the ceiling is 153 feet.
By counting in solar months, 153 days correspond to the duration of the deluge, which is an image of the baptism.
Each sides of the pyramid of Louvre is covered by 153 losanges and 18 triangles, meaning the value of 324 triangles – if 1 losange qualizes 2 triangles. For the four faces, that make 324 x 4 = 1296 triangles. However 1296 is the square of 36. The numerologists have made a surprising observation: 1296 is exactly the number of years that has lasted in the French monarchy of the baptize of Clovis in 496 to the establishment of the Republic in 1792: 1792 – 496 = 1296.
The ministry of the Christ lasted 918 days since his baptism. However 918 = 153 x 6. Blanquart points out that 6 is the number of the passage, of a change of state. After these six periods of 153 days, Jesus-Christ went "to sit to the right of the Father". Finally, others estimate that the ministry of Christ would have lasted 153 weeks.
It is the number of fish taken by the apostles during the miraculous draught of fishes after the resurrection of Jesus. (Jn 21:11)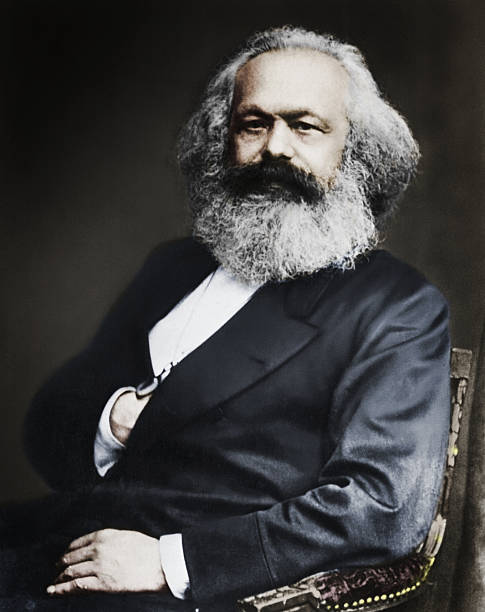 The Hidden Hand of Masonry; the men of Jahbulon
5 May is the birthday of Karl Marx, son of Lithuanian Rabbi (Rba is Chaldean-Sabean Priest), in 1848, Marx and Engels offered a new definition of communism and popularized the term in their famous pamphlet The Communist Manifesto the opposite of Capitalism. Marx's views as adhering to Post-Theism, a philosophical position that regards worshipping deities as an eventually obsolete, but temporarily necessary, stage in humanity's historical spiritual development; his goal was to "Kill God and keep him dead with Science"; Science is "Chaldean language" Dan 1:25KJV and "Vain and profane babbling" 1 Tim 6:20KJV.
The House Of Saud: Is Jewish (Phoenician, Babylonian, Canaanite, Medean 1Ki 17:30). Origin of the British for example, ibn Saud is actually descended from Mordechai, a baby boy's name of Hebrew origin, meaning "follower of Marduk"; Sumerian: amar utu.k "calf of the sun; solar calf" https://imgur.com/bklp0PN Jewish tribes in Madina Banu Qurayza and Banu Qaynuqa ie Quryaish, Koreish.  Jude: "angels which kept not their first estate, but left their own habitation V6…even as Sodom and Gomorrha, and the cities about them in the like, giving themselves over to fornication, and going after strange flesh V7…Yet Michael the archangel, when contending with the devil he disputed about the body of Moses V9…Woe unto them! for they have gone in the way of Cain, and ran greedily after the error of Balaam for reward, (Balaam told King Balak how to get the Israelites to commit sin by enticing them with sexual immorality and food sacrificed to idols Rev 2:14)and perished in the gainsaying of Core" V11 (Korah, Koreish, Quyraish Num 16) https://theresnothingnew.com/articles/cain/ Purim 1 of 2 books that does no mention "God", it is derived from Puru "Lots" drawn for Marduk https://theresnothingnew.com/articles/purim/  Assyrian Akitu Festival is a celebration of the Triumphant Return of Marduk https://theresnothingnew.com/articles/assyrian-akitu-festival/ King Charles is head of the Order of the Garter which extends back to the "Order of the Nephilim" "sons of God" in Genesis refers to fallen angels having illicit sexual relationships with human women; one problem, the word is "Giants" but that won't stop him! https://imgur.com/tEYeTO5 https://imgur.com/hn38KkP https://imgur.com/nsCbucq https://imgur.com/E9IHePM https://imgur.com/uePbqh8
Who would believe Giant Statues go Gog and Magog https://theresnothingnew.com/articles/gog-and-magog/ existed? French president Jacques Chirac said George W Bush told him, before the Iraq invasion in 2003, that "Gog and Magog are at work in the Middle East"; In 1/8/2008 the Sanhedrin and Temple Mount Faithful presented the Sodomite with Scroll of Bush in Zedekiah's Cave, Jerusalem  under the Temple Mount (Jer 52;10-13; 2 King 25:7; Eze 17:16; Mormon Church disregards this) stating he was "Gog, Chief Prince of Meshech and Tubal" The words of Eze 38:2 https://juchre.org/nor/bushscroll.htm  George "Magog" Bush Senior  and George "Gog" Bush Jr received those names is they Skull & Bones Initiation. Barbara was the illegitimate daughter of the "Great Beast" Aleister Crowley  and Skull & Bones Prescott Bush was Nikola Teslas's Lab Assistant; the EM technology can create remote Nuclear Detonations, Earthquakes, Volcanoes etc that will blamed on Russia and Nature.
Lia Fáil was thought to be magical: when the rightful High King of Ireland put his feet on it, the stone was said to roar in joy. The stone is also credited with the power to rejuvenate the king and also to endow him with a long reign. It sang in joy at the coronation of Brian Boru in 1002; the same time the Masoretes changed the name LORD to YHWH, G-D or Satan